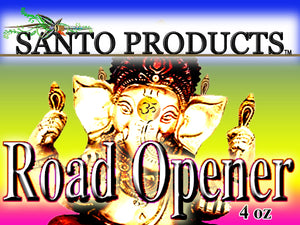 Road Opener Hydrosol
4 oz Bottle Hydrosol
Main Ingredients: Abre Camino, 
This blend is designed to open new opportunities, Its composite ingredients are to attract and enchant those the user comes in contact with.  I do warn the user "You will be a light to the moth" Prince charming can show up, or Mr/Ms. Wrong. You are the creator of your reality so choose wisely or the universe will choose for you, you may not like what is given. Since you are the creator of what experience comes in and out of your life, be a deliberate creator.  
Ordering This Product with Herbs will delay your shipments, If you need your herbs quickly Please order this item separately to avoid delays.  These hydrosols are prepared at request or purchase. Guaranteeing a fresh holistic liquid.